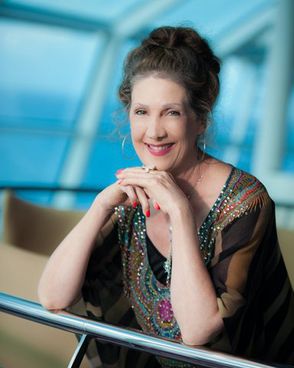 Fresh Perspective for a New Season!
Dear Friends Who love to Dance, Wave Flags and Jump for Joy in Worship:
You all are invited to a very special meeting with the Reverend Lora Allison!  As many of you may know already, Lora will be here the weekend of July 7-8th for the Going Deeper Prayer Conference, hosted by the Healing Rooms of Manatee, to be held at Hope International Ministries in Bradenton.  Please invite your friends!
A little about Lora: 
Lora carries the strong anointing of Prophet and Apostle. She is an author, an artist, a teacher and a true Mother in the worship arts. Her FireStorm Houston conferences have moved the heavens over the Houston area and the world for many years, and recently she has assisted Janet Shell in bringing the Fire by Night Prophetic Worship Conferences to Florida.  She travels all over the world, teaching and preaching, with signs following.
She has a fresh word and a fresh perspective – just for us!  Lora has opened her schedule and is giving us 2 hours on Sunday afternoon, July 9th, for an intimate time of encouragement and impartation, questions and answers session. 
We will meet from 2:30-4:30 pm at Hope International Ministries. There is no charge to attend, but let's bless her with a love offering.
The address for Hope International Ministries is 5425 39th St E, Bradenton, FL 34203.